Opening Keynote Brian Woodland
Brian Woodland,APR, heads communications firm BrianInspires, with the mission to Speak-Consult-Inspire.
Brian retired as Director of Communications and Community Relations for the Peel District School Board, one of Canada's largest and most diverse school districts with 250 schools and 157,000 students. He has 32 years of experience in public education.
In 2008, US-based PR News selected him as PR person of the year.
​He is included as part of Who's Who in Public Relations in North America and has been recognized with awards for his professional and volunteer work including the Human Rights Award from the National Council of Canadian Muslims, Spectator Community Service Award, Literacy Volunteer of the Year, and the Ontario Lung Association Meritorious Service Award.
For his work, he has won multiple National School Public Relations Association Awards of Excellence, a Canadian Public Relations Society Pinnacle award and many others. He has received his APR—accredited in public relations—designation from the Public Relations Society of America. Brian and his team in Peel won over 250 national and international awards for communications excellence, including seven NSPRA Gold Medallions and an IABC Gold Quill.
Brian is a frequent presenter at conferences and school districts across North America. He speaks on leadership, effective communication, customer service and inclusion. A passionate advocate for public education, Brian is known for his practical. powerful, provocative, humourous and fearless presentations. He is known for making a strong emotional connection with his audience –one that inspires. NSPRA says "Everyone should attend something Woodland presents. His sessions are informative and entertaining."
Brian sees his role, first and foremost, as supporting student achievement through effective communication.
Ainsley Rose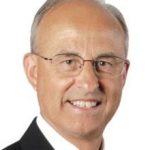 Ainsley Rose recently retired after thirty-five years in education. As the former director of education and curriculum for the Western Quebec School Board in Gatineau, Quebec, Ainsley Rose was responsible for initiating many systemic changes that continue to impact teaching and learning within the school board today. Throughout his career as an education leader, Ainsley Rose has incorporated his expertise within a wide range of principles, practices, and concepts, all of which have significantly improved schools. These include Effective Schools, Professional Learning Communities at Work™, Instructional Intelligence, and standards and assessment. Ainsley Rose is also trained in Steven Covey's Seven Habits of Highly Effective People®, the TRIBES teaching process, and more recently One Smart World, an approach that emphasizes the essential underlying thinking and emotional strategies of successful, intelligent, behavior. Ainsley Rose has presented across Canada and the United States on a range of educational topics.
With experience as an elementary and secondary classroom teacher and principal, as well as an instructor of graduate-level courses for administrators and pre-service teachers, Ainsley Rose shares perspectives that resonate with all educators. His presentations deliver practical school improvement strategies that work at every level, from within the classroom to district-wide support. Having worked in a French province in Canada his entire career, Ainsley Rose is proficient with the French language.
Ainsley Rose has recently taken his first tentative steps into the world of writing and recently had a chapter accepted that will be appearing this summer as part of an anthology for teachers.
Ainsley Rose earned a Master of Arts degree and Bachelor of Arts Honors degree from the University of Western Ontario, Certificate in Education from Concordia University, and Certificate in French as a Second Language from the Adult Education Center in Cowansville, Quebec. Ainsley Rose has served as chair of the Committee for Anglophone Curriculum Responsables and the Implementation Design Committee, and was named to the Advisory Board of English Education by the Minister of Education of Quebec. Ainsley Rose has also received the Outstanding Achievement Award from the Association of Administrators of English Schools of Quebec.